04/01/2021

County Landfill Spring Clean Up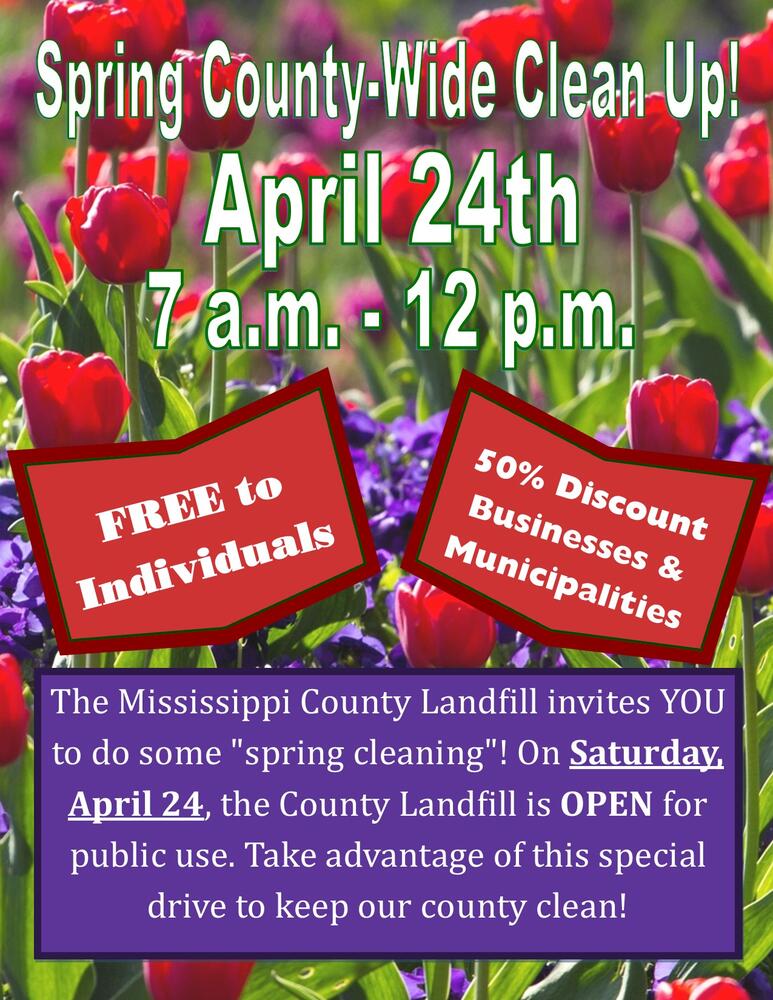 The Spring County-Wide Clean Up will be Saturday, April 24.
This is a time where each city/town that would like to participate can rally together and encourage residents to do some " Spring clean-up"! The "how's" are left up to each municipality.
The County Landfill will be FREE to INDIVIDUALS. Any municipality or business will receive a 50% discount. Landfill hours will be from 7 a.m. to 12 p.m.
We endeavor you to keep the dates as the last Saturday in April for Spring Clean Up and the last Saturday in September for the Fall Clean Up.
We hope everyone will take advantage of this special drive to help make a difference in every city/town in our great county.