03/08/2021

County Clerk's Office Hiring for Election Coordinator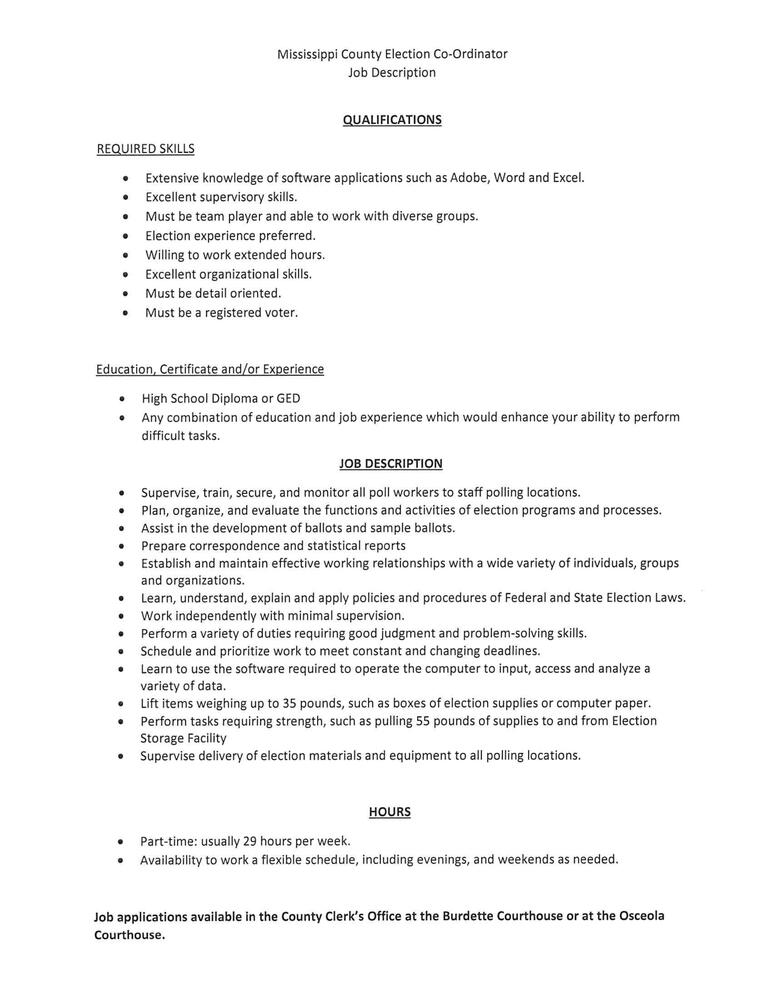 The County Clerk's office is accepting applications for a part-time Election Coordinator! You may come to the Burdette or Osceola Courthouse for an application if you wish to apply. Please take a moment to review the qualifications and share with anyone who you think may be great for the position!
For more information, please contact the County Clerk's office at 8707622411 or 8705632242.